XJ Group Corporation was established in 1970. The head office is located in Xuchang, Henan Province, China. It boasts more than 10000 employees. It is a professional enterprise and a leading manufacturer and exporter of electric power products(relay protection device, relays, power transformer,switchgears, GIS), DC Power Supply, energy meters (smart watt-hour meters and automatic meter-reading system), PV Combiner Box and Power line carriers,parking systems and turntables, gate and garage door system, etc with the reliable quality and competitive price. Our products have been exported to Norway, Sweden, South Africa, Poland, South Korea, Japan, Britain, France, Netherlands, Germany, Hungary, Turkey, Cyprus, Croatia, Spain, Finland, Italy, Israel, Lebanon, U.A.E, etc.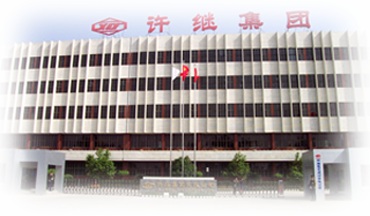 We are looking for professional companies worldwide with experience in providing our products.  
If your company is interested in becoming a dealer or distributor of our products, please contact us.
Our Main Products are as follows:
1. Power Equipment
● Power Transformers
● Reactors
● Dry-type Distribution Transformers-KEMA and CESI Test Report
● Vacuum Circuit Breakers
● Instrument Transformers
● HV and LV Switchgears-KEMA Test Report
● DC Power Supply-CE certified
● Wind Power Generation Products( Wind Turbine Generator Set)
● Power Line Carrier
● Relay Protection Devices and Panels
●PV Combiner Box-CE certified
●Inverter- CE certified
2. Electromechanical Products
● EV Charging and Swapping System
● Watt-hour Meters
● Smart Meters-KEMA Test Report, STS Certificate of South Africa, DLMS Certificate
● Automatic Meter Reading System(AMR)
● Car Parking Systems and car turntables
● Garage Doors & Automatic Gate Openers
● Traffic Barriers and loop detectors